竹柏Nageia nagi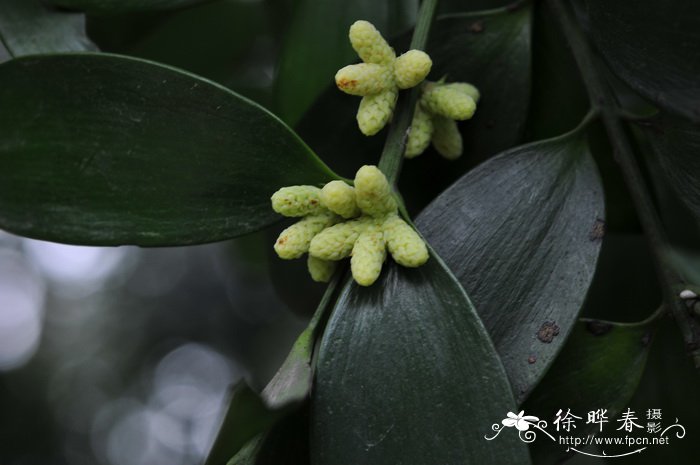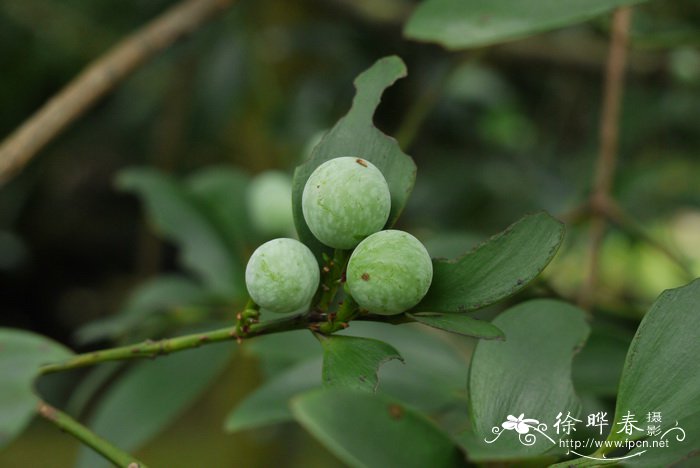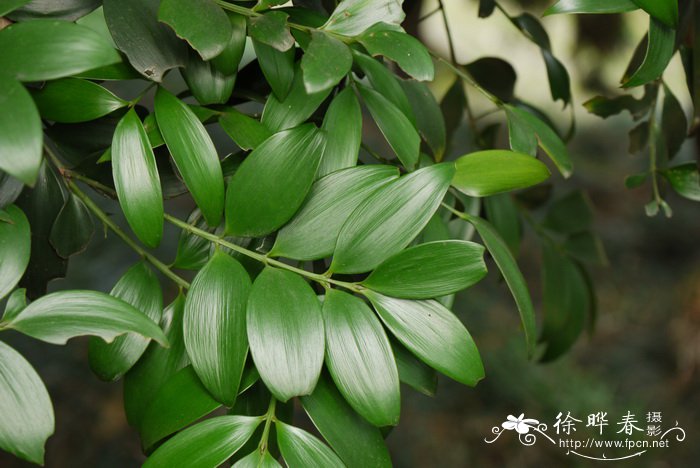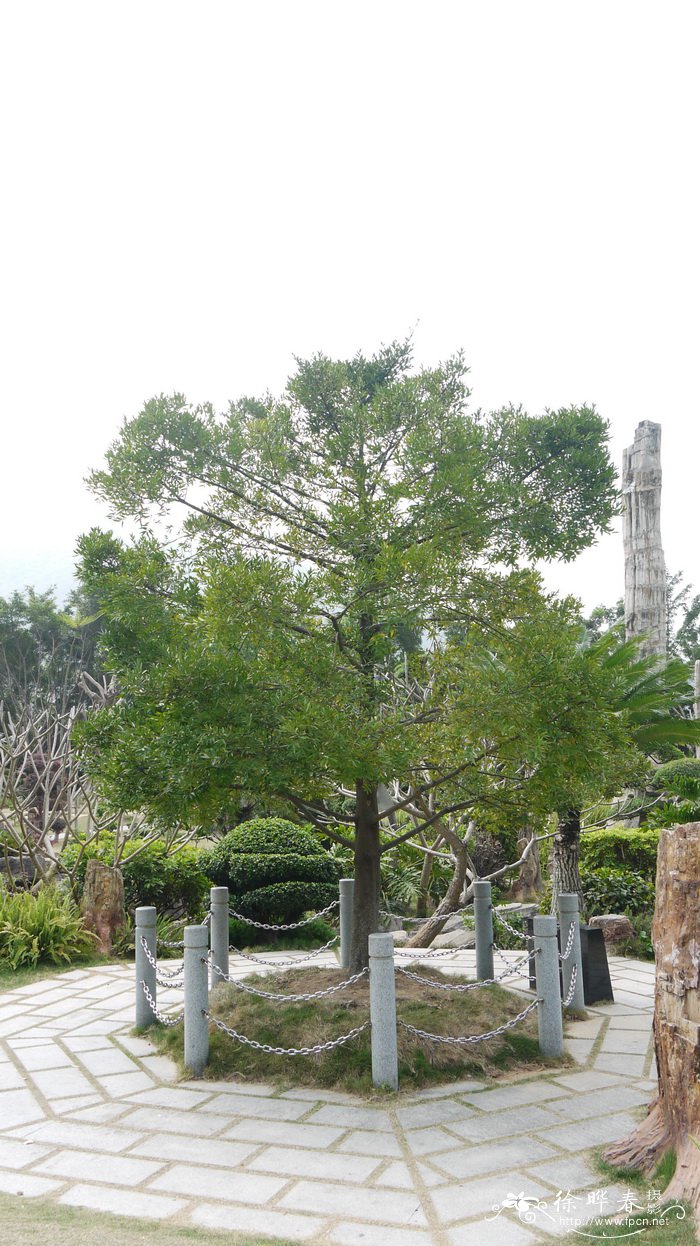 中文名(Chinese Name):竹柏
学名(Scientific Name):
Nageia nagi
(Thunb.) O. Kuntze
英文名(English Common Name):
别名(Chinese Common Name):
铁甲树
异名(Synonym):
Nageia formosensis (Dummer) C. N. Page;Decussocarpus nagi (Thunb.) de Laub.;Decussocarpus nagi var. formosensis (Dummer) Silba;Nageia nankoensis (Hayata) R. R. Mill Nageia nagi var. formosensis (Dummer) Silba;Podocarpus nagi (Thunb.) Pilg.;Podocarpus formosensis Dummer;Podocarpus koshuensis (Kaneh.) Kaneh.;Podocarpus nagi var. koshuensis Kaneh.;Podocarpus nankoensis Hayata;Podocarpus cuspidatus Endl.;Podocarpus grandifolius Endl.;Nageia caesia (Maxim.) Kuntze;Nageia cuspidata (Endl.) Gordon;Nageia grandifolia (Endl.) Gordon;Agathis veitchii (Henkel & W. Hochst.) Seward & Ford;Podocarpus ovatus (Gordon) Henkel & W. Hochst.;Podocarpus koshunensis (Kaneh.) Kaneh.;Nageia ovata Gordon Podocarpus caesius Maxim.;Dammara veitchii Henkel & W. Hochst.;Podocarpus nagi var. ovatus (Gordon) Makino;Podocarpus nagi var. caesius (Maxim.) Makino;Podocarpus formosensis var. koshuensis (Kaneh.) Merr. & Yamam.;Nageia nagi var. koshuensis (Kaneh.) D.Z. Fu; Podocarpus nagi var. koshunensis Kaneh.;Nageia grandilolia (Endl.) Gordon;Podocarpus ovata (Gordon) Henkel & W.Hochst.
科属(Family & Genus):
罗汉松科(Podocarpaceae)竹柏属
形态特征(Description):
乔木,高达20米,胸径50厘米;树皮近于平滑,红褐色或暗紫红色,成小块薄片脱落;枝条开展或伸展,树冠广圆锥形。叶对生,革质,长卵形、卵状披针形或披针状椭圆形,有多数并列的细脉,无中脉,长3.5-9厘米,宽1.5-2.5厘米,上面深绿色,有光泽,下面浅绿色,上部渐窄,基部楔形或宽楔形,向下窄成柄状。雄球花穗状圆柱形,单生叶腋,常呈分枝状,长1.8-2.5厘米,总梗粗短,基部有少数三角状苞片;雌球花单生叶腋,稀成对腋生,基部有数枚苞片,花后苞片不肥大成肉质种托。种子圆球形,径1.2-1.5厘米,成熟时假种皮暗紫色,有白粉,梗长7-13毫米,其上有苞片脱落的痕迹; 骨质外种皮黄褐色,顶端圆,基部尖,其上密被细小的凹点,内种皮膜质。花期3-4月,种子10月成熟。
分布(Distribution):
产于浙江、福建、江西、湖南、广东、广西、四川;其垂直分布自海岸以上丘陵地区,上达海拔1600米之高山地带。也分布于日本。
用途(Use):
边材淡黄白色,心材色暗,纹理直,结构细,硬度适中,比重0.47-0.53,易加工,耐久用。为优良的建筑、造船、家具、器具及工艺用材。种仁油供食用及工业用油。
引自中国植物志英文版
FOC Vol. 4
Nageia nagi (Thunberg) Kuntze, Revis. Gen. Pl. 2: 798. 1891.
竹柏 zhu bai | Podocarpaceae | Nageia
Myrica nagi Thunberg in Murray, Syst. Veg., ed. 14, 884. 1784; Decussocarpus nagi (Thunberg) de Laubenfels; D. nagi var. formosensis (Dummer) Silba; Nageia formosensis (Dummer) C. N. Page; N. nagi var. formosensis (Dummer) Silba; N. nankoensis (Hayata) R. R. Mill; Podocarpus formosensis Dummer; P. japonicus J. Nelson (1866), not Siebold ex Endlicher (1847); P. koshunensis (Kanehira) Kanehira; P. nageia R. Brown ex Endlicher; P. nagi (Thunberg) Pilger; P. nagi var. koshunensis Kanehira; P. nankoensis Hayata.
Trees or shrubs to 20 m tall; trunk to 50 cm d.b.h.; bark reddish brown, dark purplish red, or light or dark gray, peeling in small, thin flakes; branches and branchlets erect, ascending, spreading, or ± pendulous, grayish to dark brown, slender, semiterete, stout; branchlets opposite, rarely alternate, compressed-tetragonal, rigid, glabrous, densely leafy. Leaves opposite, decussate; petiole strongly twisted at base, rotation continuing along whole length of internode; blade dark green and glossy adaxially, pale green abaxially, ovate-lanceolate, lanceolate, elliptic-lanceolate, or narrowly elliptic, 2-9 × 0.7-3 cm, leathery, parallel veins indistinct, stomatal lines present on abaxial surface only, sometimes scarcely visible, base cuneate or cuneate-attenuate into widened, flattened petiole, apex truncate, broadly obtuse, acute, or acuminate, sometimes blackened. Pollen cones axillary, solitary or in clusters of up to 10, pedunculate or sessile, cylindric, ovoid-cylindric, or subglobose, 0.5-2.5 cm; peduncle (when present) short, thick, with a few basal bracts. Seed-bearing structures axillary, solitary rarely paired; peduncle stout, or slightly thickened only distally, 4.5-13 mm, with several deciduous bracts leaving scars. Receptacle obsolete, consisting of few bracts. Epimatium green with white bloom when young, dark purple with sparser white bloom when ripe. Seed globose to pyriform, 1-1.5 cm in diam., with dense punctiform depressions, base pointed, apex rounded. Pollination Mar-May, seed maturity Aug-Nov. 2n = 26*, 29*.
Evergreen broad-leaved and Quercus forests, forests on dry mountainsides, thickets, along streams; 200-1200(-1600) m. Fujian, Guangdong, Guangxi, Hainan, Hunan, Jiangxi, Sichuan, Taiwan, Zhejiang; also cultivated as an ornamental [Japan (including Ryukyu Islands)]
A broad concept of Nageia nagi is adopted here. However, R. R. Mill indicates that the plants occurring in Taiwan should be treated as two separate species: those from S Taiwan (Hengchun Peninsula area) as N. formosensis, and those from N Taiwan (Nanko, Tanshui) as N. nankoensis. The taxonomy of this group of taxa is still not fully understood; field observations and cultivation experiments would be desirable.
The wood is used for constructing houses and bridges, making furniture, utensils, and handicraft articles. The seeds yield an edible oil which is also used in industry.
(责任编辑:徐晔春)