马蹄金Dichondra micrantha
中文名(Chinese Name):马蹄金
学名(Scientific Name):
Dichondra micrantha
Urb.
英文名(English Common Name):
Asian ponysfoot
别名(Chinese Common Name):
金钱草
异名(Synonym):
Dichondra repens Forst. Dichondra repens var. micrantha (Urb.) Lu
科属(Family & Genus):
旋花科(Convolvulaceae)马蹄金属
形态特征(Description):
多年生匍匐草本,节上生根。叶肾形至圆形,先端宽圆形或微缺,基部阔心形,全缘,具长的叶柄。花冠钟状,黄色。蒴果近球形,种子黄色至褐色。花期5~8月。
分布(Distribution):
我国长江以南各省均有,生于海拔1300-1980米的山坡草地、路旁或沟边。广布于两半球的热带及亚热带地区。
用途(Use):
引自中国植物志英文版
FOC Vol. 16 Page 275
Dichondra micrantha Urban, Symb. Antill. 9: 243. 1924.
马蹄金 ma ti jin | Convolvulaceae | Dichondra
Dichondra repens var. micrantha (Urban) Lu.
Herbs perennial. Stems prostrate, freely branching, sparsely pubescent, rooting at nodes. Petiole 2-3.5 cm; leaf blade reniform to nearly circular, 0.8-1.5(-2.5) cm in diam., abaxially sparsely appressed pilose, adaxially glabrous. Pedicel erect, shorter than petiole, sharply recurved apically. Calyx broadly campanulate; lobes obovate-oblong to spatulate, 1.5-2 mm, becoming enlarged to 2.5 mm, margin densely pubescent. Corolla yellow, ca. 2 mm, 5-lobed to middle, glabrous. Stamens equal. Ovary pilose. Styles free, slightly unequal. Capsule subglobose, 2-2.6 mm, membranous, sparsely pubescent. Seeds yellow to brown, glabrous. 2n = 24*, 30.
Grasslands on mountain slopes, roadsides; 1300-2000 m. Anhui, Fujian, Guangdong, Guangxi, Guizhou, Hainan, Hubei, Hunan, Jiangsu, Jiangxi, ?Qinghai, Sichuan, Taiwan, Xizang, Yunnan, Zhejiang [Japan including Ryukyu Islands, S Korea, Thailand; North America, Pacific Islands, South America]
The whole plant is used for treating diarrhea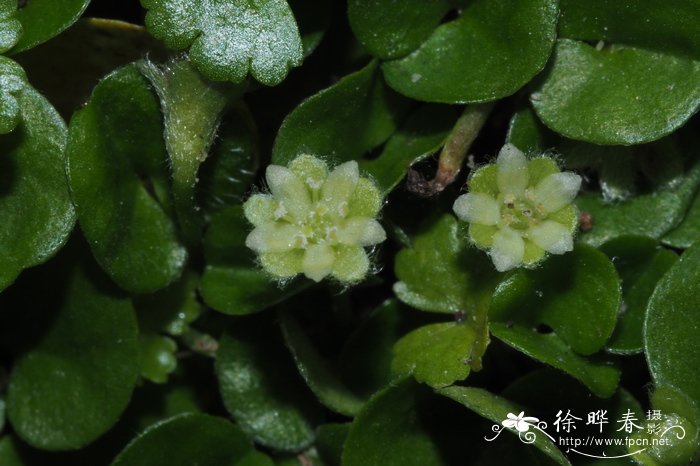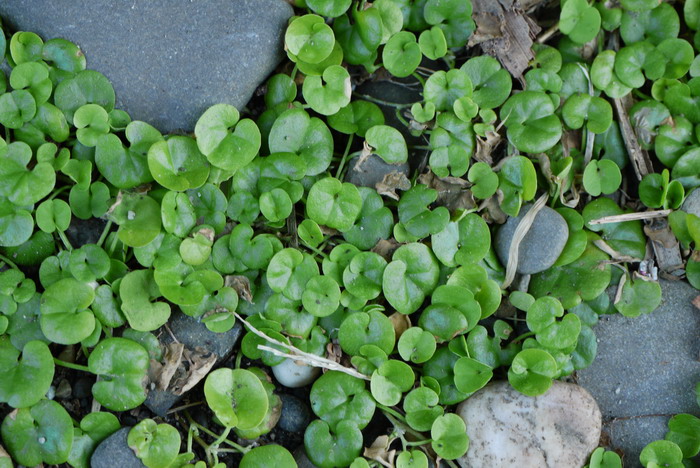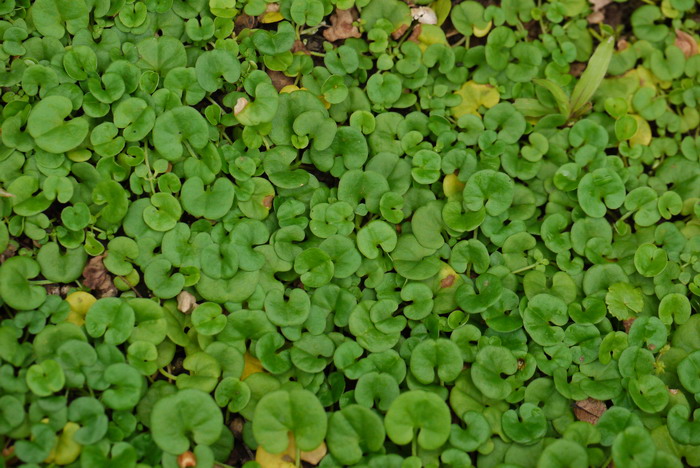 (责任编辑:徐晔春)